Pitch Shots
How to Play Various Pitch Shots
In many respects, pitch shots are the most difficult shots in golf.  We could argue that these are the shots that can consistently alter your score more than any other single shot.  The reason is that if you are really good, really consistently with the pitch shot, you can get yourself into one-putt territory, and even on an average day you will make a few.  This shot if poorly executed can also put you into a position to have to work to get down in three additional shots.  And the pitch shot is not as easy as some make it look.
The general definition of a pitch shot is one that stays mostly in the air, as opposed to a chip shot, which will not stay airborne as long and will roll.  With pitch shots we have three general categories of shots: the full pitch, the half pitch and the flop, or lob shot.  All three have their own nuances, and if they can all be executed well are three wonderful tools to have for a great short game.  It doesn't take an extraordinary amount of power to hit them, but because they all require wrist action you need some serious "feel" to hit them accurately.
The "Half-Wedge" and the Problems It Can Cause
From 40 to 60 yards it is said that amateur golfers hit the green only one-third of the time.  Considering that power has nothing to do with it and people of every age and gender can consistently hit the ball that far, that is a remarkably low statistic.  So why is it so hard?  Because it is an entirely different kind of shot than what you have been making all round.  And every distance will vary, as a 70 yard shot will be struck much differently than the 40 yard pitch.  Throw in water to the left of the green and large bunkers on the right, and trying to relax is another obstacle to shot execution.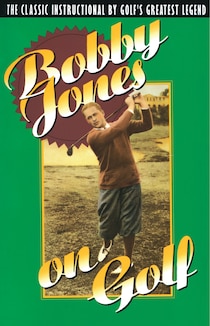 We will get into further discussion on how to become more consistent with this shot, but as an overview to these three types of shots suffice to say that we do not practice them enough.  Because of the feel required with these shots, and the confidence you must have to execute them properly, these shots require constant practice.  Most of us would probably agree when we are at the driving range that most people use the driver most of the time, attempting to smack the ball farther and farther.  It might look more impressive to their friends to be able to hit the ball another ten yards, but if I had my choice it would be to consistently pitch the ball within one-putt range.