Bermuda Grass
Bermuda Grass- Used on Southern Courses

Bermuda grass will be found on putting greens throughout the south United States, but it is not native to this region.  Nor, ironically, is it native to Bermuda, but is native to southern Europe, Africa, Asia and Australia.  In Bermuda it now an abundant invasive species, and because it was thought to have come to North America via Bermuda, that is thought as to why it has its name.  It has been taking a greater place in southern golf course greens, replacing creeping bent grass on many courses.
The grass creeps along the ground to form a dense mat of grass, and reproduces with seeds, runners and rhizomes.  It will begin to grow at about 59 degrees F, with optimum growth between 75 and 99 degrees F.  Growth is promoted by full sun and retarded by shade, and in the winter months will become dormant and turn brown.  Obviously this grass is going to be very dependent on the weather in order to thrive, but it absolutely loves the sun.
Why Do We Love this Type of Grass

The grass is fast growing and tough, and recovers quickly from damage.  This is great for ball mark recovery.  It is also very aggressive, and will crowd out other grasses and weeds on the green.  Because of its deep root system it is very drought resistant, and can withstand heavy traffic.  There are of course many hybrids of this grass, and although they may be more disease resistant, have a finer and softer texture and may have better color.  They may also need more maintenance to keep them looking their best.
Issues that Golf Courses have with Bermuda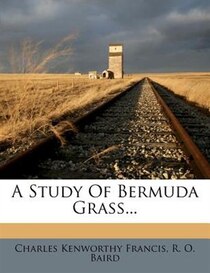 With the issues that bent grass has had in any summer, but especially this summer, many courses are happy they have fewer issues with the Bermuda in the present heat.  But even in the Deep South it does have issues.  Its toughness and evasive nature make for a hardy green; it can be tough to control.  Few herbicides are effective against it, and it used to be called "devil's grass".  Plus if a golf course has beautiful large trees shading their greens, growing the Bermuda grass is going to be a major issue.
I have putted on these greens many times, and although they hold up well and are usually in good shape, it seems you have to strike the ball just a little harder to get the ball there.  In fact, I preferred putting on these greens when they were in their dormant stage.  And of course it was nice to be able to play when the grass was dormant, as if I was in the north then the clubs would have been in storage.  But knowing the types of grasses you putt on will be invaluable to your ability to read greens and improve your short game.