Creeping Bentgrass
Creeping Bentgrass- For Courses in Cooler Climes

The type of grass that is most commonly used on golf courses, and particularly on golf greens in the northern climates, is the creeping bent- grass.  The leaf of this grass is long and slender, and as a result makes it ideal for putting surfaces.  It can be cut shorter, and with the slender blades the ball will roll much truer than on other grasses.  This grass is hearty if grown in the right climate, as it aggressively produces stolons, or horizontal roots that run along the soil surface.  This allows the grass to out-compete bunch-type grasses and other broad-leaf weeds.
Historically, it has gone by the designation Orcheston long grass, which is a grass grown abundantly on the Salisbury Plain.  This area of south-central England west of London is the area of the famous Stonehenge.  Orcheston is a small village on the Salisbury Plain.
Environmental Requirements of this Grass
This a cool season grass used predominately in moderate temperature, humid environments.  There are still several golf courses in the south United States that still use bent-grass, but more and more have made the transition to Bermuda grass.  The USGA reports that there are several wonderful courses in the south with bent-grass greens, but summer is difficult for them, and it takes talented and hard-working golf course management to see them through these summer months.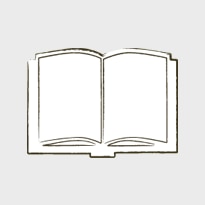 But generally speaking, taking a relatively lateral line between North Dallas through Charlotte, NC, courses below this line will generally do better with Bermuda.  However, not every grass serves every situation, and each golf course needs to carefully assess to decide the type of grass best for their particular situation.  For instance, if a course has significant shade on their greens because of trees, if the course is unwilling to cut those trees converting to Bermuda may be the worst decision possible.  Under these conditions the golf course superintendent will be put in an impossible situation to keep the greens right.
Having lived in both the north and south United States, I have played on both types of grass, and I love the roll you get with bent-grass.  As with any greens, there is no magic bullet as far as the grass to use to make a great putting surface; it also takes good golf course management and also a little good fortune with the weather conditions.  But I personally I like greens fast and true, and going to Bermuda greens I always feel like I have to hit the putt a little harder than I like.  But it's always up to the golfer to make the necessary adjustments, so just know how the putt is going to react on different types of grass, as you will have to make a variation on the way you read these greens.